Charity Raffle to Help Equines
Hurry, the deadline is fast approaching! Entries must be received by December 7th, that's this Friday in order to support our beloved equines!
Help support Equine Voices through the 2018 Jim Click - Millions for Tucson Charity Raffle. 100% of all raffle tickets purchased will go toward Equine Voices and our mission. Call us today at (520) 398-2814.
Our featured item this week from Gulliver's Store is a warm, comfy pair of socks! The colors range from green to purple to pink to white...a variety sure to please! We are offering an added incentive of 10% off so stop in and see us or order from our store website!

The Jumpin' Jack Ranch was recently visited by a furry four-legged friend of another kind...a skunk that affectionately came to be called "Pepe Le Pew." Although this guy was just too "stinkin'" cute, we realized that he needed to be relocated from under the porch back to his natural place in the world. So we called on our friends Marc & Jeff at Animal Experts, Inc. With over 30 years experience in the animal control business including the humane capture and relocation of animals, we knew Pepe was in good hands!

When dealing with wildlife visiting your property or business, it's safest to let the experts at Animal Experts, Inc. handle it. Please contact them at www.animalexpertsinc.com!

Sponsor or Adopt One of Our Beloved Equines!
My name is Little Deuce and I am looking for my forever home or a loving sponsorship!
I am approximately 14 years young and was rescued from a feedlot in Canada by Equine Voices Rescue & Sanctuary. I measure 15 hands high, and am a handsome dun who has been saddle trained for a year. I know both of my leads, I can pivot well, I understand leg commands, and love to trail ride with or without another horse! Besides all of these wonderful attributes, I don't mind seeing cows and have watched other horses barrel race. I love going for trailer rides and will even load for you in the dark!
If I sound like the horse for you, please contact Equine Voices Rescue & Sanctuary at 520-398-2814 to discuss sponsoring me or possible adoption!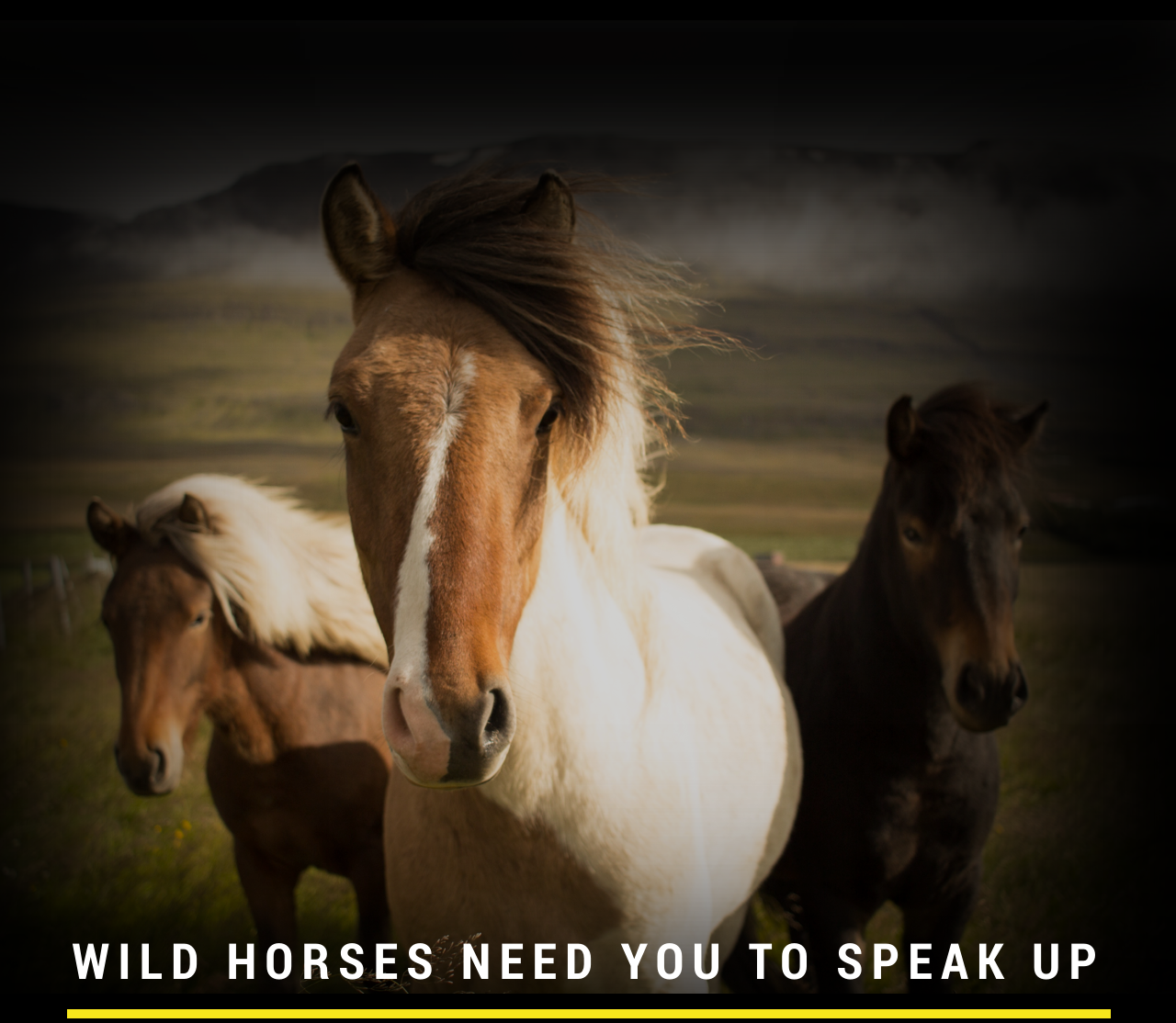 Urgent Action Alert: The Bureau of Land Management (BLM) is selling wild horses to the highest bidder – with no wait times or buyer oversight. Now they plan to sell 25 horses at a time! Only slaughterhouses benefit from this policy. And the round-ups have already begun.

In 2015, a report exposed that the BLM had sold approximately 1,700 horses to a known kill-buyer. We can't let that happen again, because this callous practice could wipe out our entire wild horse population. Join us in demanding the BLM reverse this policy – add your name to our petition!
Gulliver & Friends Needs Donations
If you have any items you would like to donate, please contact us!
Hours of operation at Gulliver & Friends Resale Boutique are Wednesday through Saturday, 11am to 3pm.
All proceeds benefit the horses at Equine Voices!

Gulliver Fan Club
If you love Gulliver and would like to support the horses at Equine Voices Rescue & Sanctuary, please join "Gulliver's Fan Club". For only $10/month, you can be part of helping Gulliver spread the word about the plight of the foals bred for the PMU industry.
Join The Gulliver Fan Club!
Sponsor a Horse!

Sponsor a horse and receive a beautifully framed picture of the horse you've chosen and their story. For an annual sponsorship you will also receive a beautiful Cowboys Collectible horse hair key chain. Colors and styles may vary based on availability.
Click Here to Sponsor!